By: Barry Belmont
Periodically I check out what the VisLupiEstGrex kids are up to and periodically I am disappointed. Recently they blogged about some rule being violated (sound familiar?) and how this is…important? or meaningful? or…something.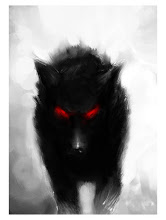 What they were complaining about this time is that the personal information of a few College of Liberal Art potential-fillers-of-the-empty-seat students had been blacked out. They called it redacted because it sounded scarier. What information, what crucial, vital, essential pieces of information needed to be shared with the world and whose being blacked out was a violation of LAW and which was done with NO PRECENDENCE!? The students' addresses, student numbers, telephone numbers, email addresses, and cumulative GPAs.
You know, the stuff one doesn't generally doesn't want to see floating around on blogs run by anonymous people who use the word "redacted".
When a commenter responded to the post by saying, "I dont think you are being fair. Censoring home addresses and phone numbers is perfectly understandable before they are confirmed. Let's try not to be unreasonable guys" one of the VisLupiEstGrex people retorted:
"This is isn't about fairness. This is about the plain meaning of the law. The Senate has never before, to our knowledge, redacted such information [...] I do not believe it is unreasonable to make a reasoned argument backed by legal authority. It may be unfair that this is public material, but it is not declared by law to be private." (emphasis added)
But this couldn't be more completely wrong. Laws have no authority in and of themselves. Laws derive their only power, their only sway insofar as people are willing to uphold those laws. There are laws against jay walking and speeding, but how many times have you broken these laws even within the past week? Would all the VisLupiEstGrex people be willing to say they never drank underage, never drove over the speed limit, have, in fact, stopped at every "Stop" sign 100% everytime they've seen one?
Of course they shouldn't have to say they've done all those things: those things are pointlessly stupid laws in many instances. Dumb laws should be ignored. Bad laws shouldn't be followed simply because they're laws. They are first and foremost "bad" which makes whatever it is they advocate lose any sense of "necessity." Don't ever be fooled into thinking there is such a thing as a "necessary evil." There isn't. Such a ploy is only held up by those too weak to carry meaningful ethical principles.